Family Member Profiles: Kim Pingul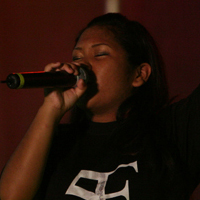 Artist Name:
Kim Pingul
Role:
Singing Vocal Advisor, Song Review
Talents:
Acoustic and pop/rock songwriting and performing
Details
:
A gifted writer and performer, Kim Pingul f.k.a. Cocoa is known for her smooth head-voice stylings and down to earth songwriting. Having recently added the acoustic guitar to her repertoire, her style has slowly evolved from an R&B artist to a more acoustic feel.
Click
here
for music from Kim Pingul.