Family Member Profiles: K-Maculate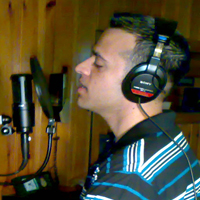 Artist Name:
K-Maculate
Role:
Song Review
Talents:
Rap lyrics and vocals
Details
:
Confident in delivery and provocative in lyrics, his unorthodox style has always been under scrutiny. K's rhyme technique is a mixture of hard hitting battle rhymes and imagery vividly described in "outside the box" ways. K-Maculate, formerly known as K-DoGG, was also a member of the group that started it all, D.i.c.K. Now as 1/2 of the rap duo
Black and Blue Ink.
with MooN ShynE, the duo released a self-titled EP of the type of hip-hop that hits the hardest. Buy it today on iTunes!
Click
here
for music from K-Maculate.