Family Member Profiles: Brian Bullion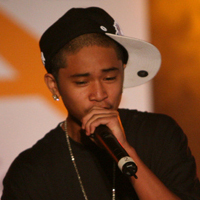 Artist Name:
Brian Bullion
Role:
Co-Producer, Music Production Executive of MsP/STFU Productions
Talents:
Rap production
Details
:
This wise-cracking yet furiously determined producer has recently started producing tracks for people.
MooN ShynE
has used one of his beats to be featured on his upcoming opus, Phase 3 - L.Y.R.I.C.A.L. Without Fear, produced two tracks on
Black and Blue Ink.
's EP and has done a track for gNp's
Vincent
.
Click
here
for music from Brian Bullion.