Family Member Profiles: ADM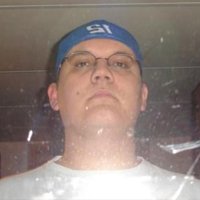 Artist Name:
ADM
Role:
Song Review, Electronic Music Specialist
Talents:
Electronic music composer, arranger and producer
Details
:
1/2 of the electronic music group Chamber[303] (MooN ShynE was the other half), ADM has a love for orchestral strings, piano, and well crafted synths. A trance (the original European melodic type, not the watered down form of the club scene of the late 90's) enthusiast, ADM's style is akin to those heard on luxury car commercials where the cars would drive down a mountainside. Having recently returned to active status, ADM, as a solo artist, has started making new electronic songs with an evolved musical mindset with some occasional production pointers from MooN ShynE.
Click
here
for music from ADM.